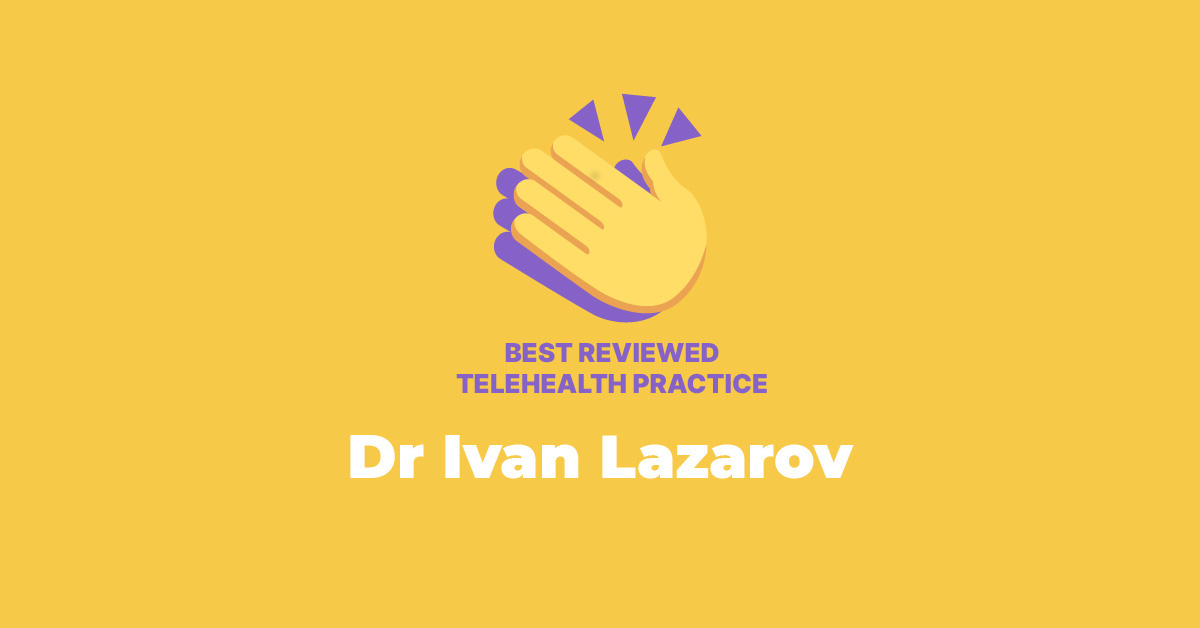 From the Blog series: "Best reviewed telehealth practice"
This Blog Post Series is a celebration of all dedicated doctors who have received the best reviews by patients for the last month. Find out what they have to share about telehealth and their personal experience with Healee MD.
The doctor whom we have interviewed and whom we will introduce to you today gives online consultations via Healee in addition to his in-person consultations.
Meet Dr. Ivan Lazarov, an obstetrician-gynecologist, with more than 20 years of experience, who received many fantastic reviews from his patients last month.
"Attentive, correct, and responsive.
Explains everything in detail.
I highly recommend him".
Dr. Lazarov has graduated from the Medical University in Sofia in 1998. He acquired his specialty in obstetrics and gynecology at the Medical University of Sofia in 2003. Dr. Lazarov has been working at Sofiamed in Sofia since 2016 and is also a member of the International Association of Gynecological Endocrinology. He performs modern obstetric and gynecological treatments and procedures.
He has additional qualification in:
healthcare management
infertility and assisted reproductive technologies
gynecological endocrinology
menopause, andropause, and hormone replacement therapy (HRT)
ultrasound and doppler diagnostics in obstetrics and gynecology, etc.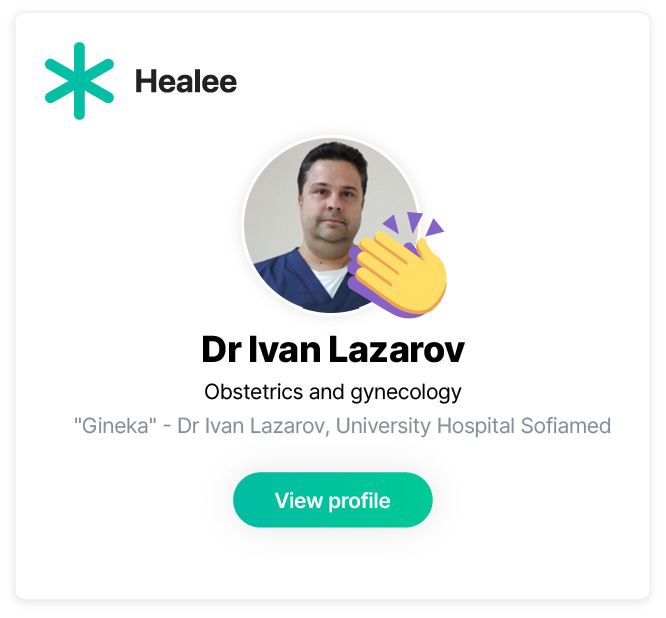 Read along to learn more about his telehealth journey.
Dr. Lazarov you have such a long and storied career in obstetrics and gynecology, can you tell us how you pivoted to adding telehealth to your in-person practice?
Dr. Lazarov: As a doctor, I felt the need to be able to contact patients who otherwise have a hard time reaching me when I am on duty in a hospital or elsewhere. For a long time, I have been looking for an alternative that will enable me to contact my patients at a convenient time for both me and them. When I found out about the Healee MD, I decided to give it a try and I was very pleased with what I have now.
How did you find out about Healee MD and what were your first impressions when you registered and started using it for your first online consultations?
Dr. Lazarov: I found about Healee when I started using Superdoc – Healee's online booking service where patients can book online consultations or in-person visits. Initially, I found about Superdoc from my colleagues, who use it. One of the reasons I turned to Superdoc was that I wanted my patients to be able to schedule a consultation with me even if they were unable to find me on the phone. This is how I got to Healee.
Did something change for you and your daily work schedule when you started using the telemedicine platform?
Dr. Lazarov: Now with the COVID-19 epidemic, people have been limited as to with whom they can have physical contact with, including doctors. And Healee has helped me in regards to optimizing my workday in a way that there was no need for patients to come back to me in the office after an examination to show me some test results. Instead, they can send them virtually via Healee where I send them feedback about their condition when, of course, this is possible and does not require an examination. And such cases are quite common, sometimes patients have small problems that can be solved through telemedicine. So, these two elements definitely optimized my work schedule.
In your opinion, which are the functionalities of one telehealth platform that make one online consultation and subsequently establish a good patient-doctor relationship?
Dr. Lazarov: On the top list I would choose the well-designed and flexible software, that allows easy operation, quick access to the application menu, and ease of registration without too much complexity in the documentation part. The second functionality would be the ability to attach different files when needed and last but not least I would say that the greatest functionality for me is the video conferencing service with patients.
High-quality live video calls is one of the top functionalities doctors seem to be looking for the most. Patients seem very fond of the telemedicine you provide, what would you advise other doctors using Healee or those who are uncertain if they should try it?
Dr. Lazarov: To those who already use the application, I would advise that they respond to patients as quickly as possible. Patients expect from their doctors to be available and when they delay the reply patients might start feeling anxious and worried. So, my advice is make the most use of the functionalities the application offers. It is understandable that it is not always possible to respond in the first 1-2 -3 hours after you receive a notification, yet I am used to looking at my phone for notifications from Healee regularly and replying on time.
To those doctors who do not use any type of telehealth service yet, I wholeheartedly recommend trying it. It saves time and it is very convenient for people who are not able to talk to their doctor in person these days with the outbreak of the coronavirus. It also gives doctors flexibility – we can respond to our patients at a time when it is convenient for us.
Thank you so much for the spared time and the given insights, Dr. Lazarov. If you would like to add something on top of this discussion or have any concluding words, please share them with us.
Dr. Lazarov: I wish success to everyone – more satisfied patients and more happy doctors. I believe that telehealth holds the future in many aspects which is even proven with the creation of the Davinci robot (the most famous and most advanced computer-assisted technology for minimally invasive operations in the field of urology, gynecology, abdominal and thoracic surgery). Nowadays we can apply much more flexible solutions to problems that arise in our daily lives. Healee is one such flexible solution and I am thankful it exists, and doctors and patients alike can use it.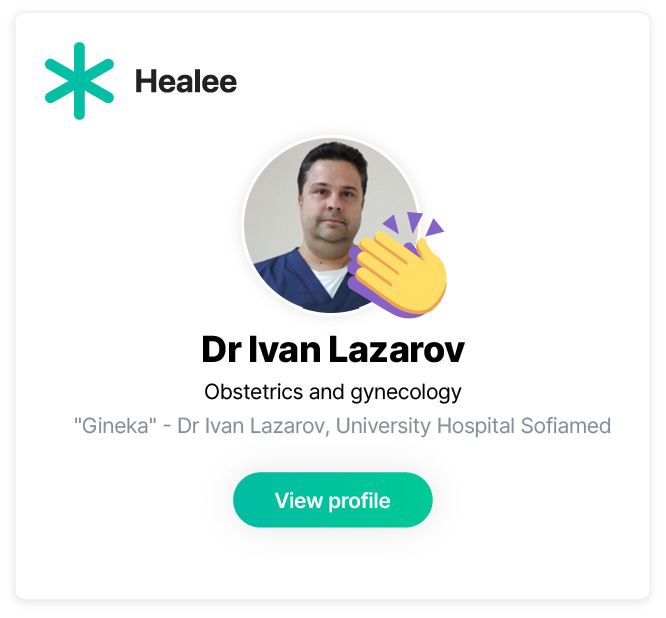 We thank Dr. Lazarov for the insights from this interview and we also wish him many more happy patients. You can find more details about Dr. Lazarov on his Healee profile page here.
You can follow us and read our blog posts. Next month we will introduce to you our next star. You will be able to learn more about the experience doctors have with Healee and telehealth services overall.