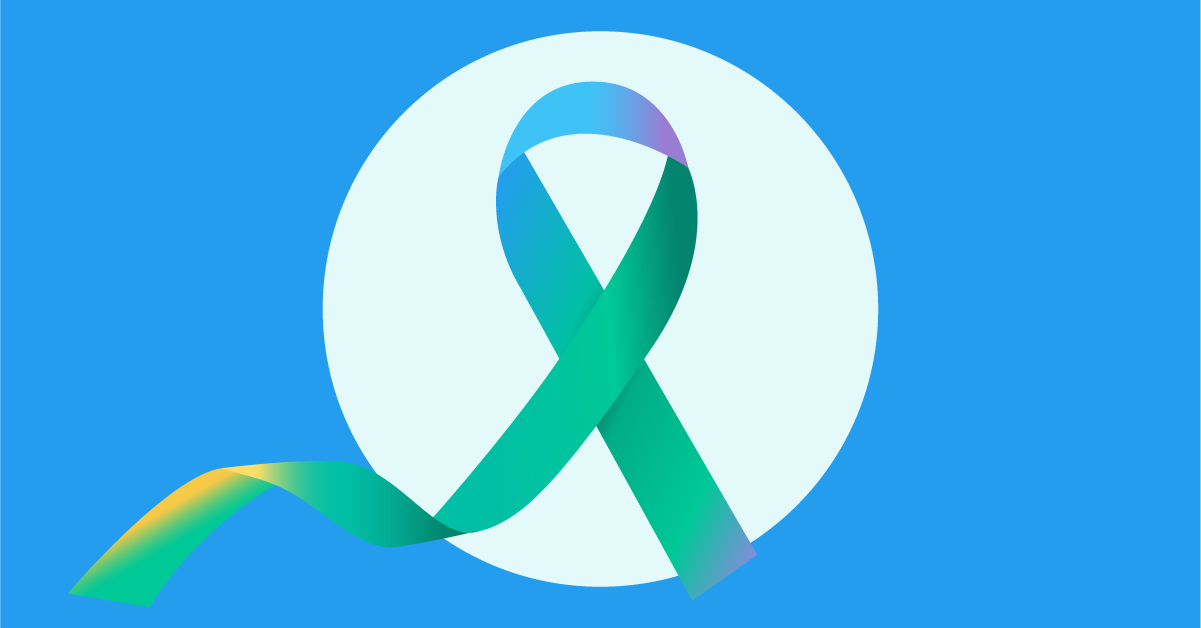 Ovarian Cancer and Prostate Cancer are conditions that affect women and men who are 50 years or above, and many of those have a genetic predisposition that increases their chances of contracting it.
Statistics
Prostate cancer is the second leading cause of cancer death in men, behind only lung cancer. Statistics show that the incidence rate is nearly 60% in men over the age of 65 years and 1 in 350 men under the age of 50 years are diagnosed with prostate cancer.
Ovarian Cancer is the 5th most commonly occurring cancer in women. It is also known as a "silent" disease because of its few obvious symptoms and its painless earliest stages. However, when caught early, there is a 93% chance of survival, making it one of the most survivable cancers we know. The statistics about the highest ovarian cancer rates in Europe until 2018 are frightening, yet on a more positive note, new advanced solutions like telemedicine platforms offer new opportunities for patients who are living with this disease.
To mark the World Ovarian and Prostate cancer month, in this blog post, we will highlight the symptoms related to these types of cancers and what digital technologies are doing to help fight the disease. Read along to also learn how telemedicine helps patients and doctors alike to fight this battle and transform it in a meaningful way.
Symptoms related to ovarian and prostate cancer
Ovarian cancer might be called silent, yet it does not feel like one for people diagnosed with it. Some key symptoms of Ovarian Cancer are feeling pain during intercourse; getting easily fatigued, having upset stomach or heartburn; constipation; abdominal swelling, fullness, and pain, changes in bowel or bladder habits, sudden weight loss or weight gain; feeling full after eating very little. Please note that some of these symptoms can be related to other health conditions, and it is best to contact a specialist before making any conclusions.
Prostate cancer is not much different in terms of affecting a man's life. The symptoms they might catch are: feeling their bladder not emptied fully, discomfort in the pelvic area, or having blood in the urine or in semen.
The role telehealth plays in improving the health of men and women with Ovarian/Prostate Cancer
People diagnosed with those two cancers go through a swirl of changes in their lives and mostly in their emotions. What telemedicine gives these patients more than an in-person visit is a safety net where they can get instant access to all valuable information by connecting with a specialist from the comfort of their home.
Depending on several individual factors like the cancer's type and the patient's overall health, specialists can decide when it is best for the patient to come for a face-to-face consultation and when they can connect virtually via telehealth. Here is how telemedicine helps patients and doctors:
Patients
get easy access to doctors from the comfort of their home
get a comfortable space where they are not afraid to talk about their personal emotions and fears
save time and resources for traveling and waiting in the clinics (especially patients living in the suburbs)
manage their symptoms more easily and faster
receive support and advice from specialists more regularly whenever they need it
send MRI, PET, and CT scan results, biopsy, and blood examination results
report any symptoms, previous treatments, allergies, and any medical history data
get reassurance faster than before
feel more independent and engaged in their own recovery
Doctors
perform remote monitoring
follow the treatment, respond to any severe side effects of the treatment
proactively contact patients who are on oral chemotherapy to check on their adherence
have online consultations with patients and their family/ caregiver, all at the same time
New advances in cancer prediction
Until recently, the only way to detect ovarian cancer was with a blood test known as cancer antigen (CA) 125. However, the cancer antigen (CA) 125 marker is deficient as a screening marker because high levels of CA 125 often result from other common conditions, and in some ovarian cancer cases, a high CA 125 level may not be seen.
Therefore, this cannot be used as a reliable marker for diagnosing ovarian cancer. New research has found a new artificial intelligence software that is four times more accurate at predicting ovarian cancer deaths than current methods.
The software examines four biological characteristics of the tumors – structure, shape, size, and genetic makeup – which significantly influence a patient's overall survival rate. Patients were given Radiomic Prognostic Vector (RPV) score, which shows how severe the disease is. Patients can also know how well they respond to treatment because High RPV scores are associated with chemotherapy resistance and poor surgical outcomes.
Summary
Although September is already behind us, the importance of prevention and early diagnosis of these diseases will never be emphasized enough. Healee's team encourages you to get informed and do regular annual consultations with a specialist.

You can get an online consultation with a specialist at home, with Healee. You can ask all questions that you would like by only having to download the application on your phone, tablet, or computer.