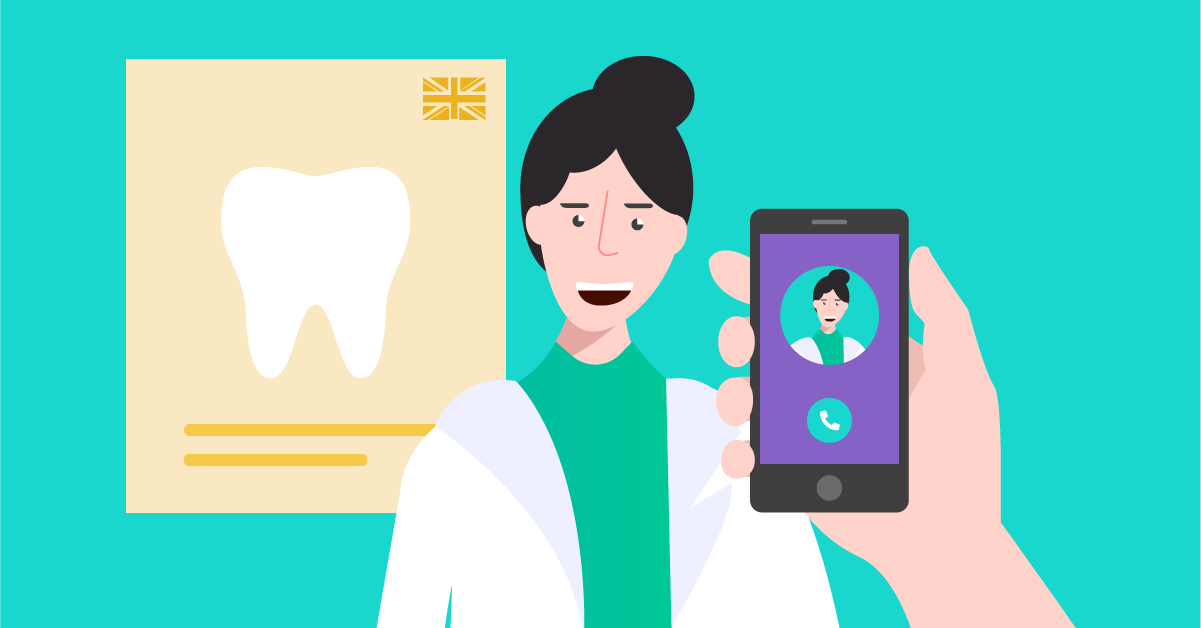 Dentistry and dental practices are among those most affected by the COVID-19 crisis. A lot of UK dentists believe that the pandemic will change the way they practise in the long term. It's not all bad news – UK dental clinics have seen a new opportunity for their work through the online consultation solution – Healee MD. Heale MD is one of the fastest-growing and technologically advanced global telemedicine platforms. The platform has seen a lot of UK dental practitioners sign up and revolutionize their offering to patients via online access to their practices in the last 3 months.
A recent survey showed that almost 40% of the interviewed dentists have already started with some form of telehealth, or planning to start online consultations, soon. Here is how every dentist can take advantage of telemedicine with Healee:
1. Continue providing care for your patients
High-quality live video calls; private & secure chat supporting text, video, images, and audio messages through Healee could be used for dental assessments and providing care for your current patients that need a consultation. Through the app, Healer guarantees that you always receive your consultation fee.
Contact us now for full details on the Healee MD subscription and the demo options: https://www.healee.com/en/hospitals#request-demo
2. Supervise patient condition
Telehealth platforms are a convenient way to monitor dental treatment, to remotely supervise and monitor progress and results. With Healee MD, you have full control of your work, via secure communication channels, easy scheduling, appointment booking and management, and flexible payment and subscription options for your patients.
3. Add new revenue streams
Telehealth is not meant to replace in-person dental examination, but it proves to be a powerful novel way for dentists to support their revenue streams in 2020 and beyond. A lot of patients these days would rather save time and avoid physical visits to your clinic or hospital. This means that online consultations are becoming an irreplaceable alternative – a brand new solid revenue stream for dentists.
4. Provide new services to your patients
In 2020, every modern, mindful, and new-generation dental clinic should be able to provide digital access to dental healthcare for their patients. Take advantage of the telehealth revolution with Healee and use our professional experience and best practices, providing the future of healthcare with our top technology.
Our Healee app is intuitive and easy to use for both clinicians and patients.
Sign-up for a clinic demo now: https://www.healee.com/en/hospitals#request-demo
5. Attract new patients
With Healee MD, dental clinics are not restricted to providing care to patients from their geographic area only. Sign up with Healee now, and find new patients for teledentistry!
The new Healee MD app for dental clinics means new patients, happier patients, no technical issues, and higher revenue.
Healee is a great tool for dentists allowing to quickly and easily launch online consultations, continue providing care to patients, and maximize their revenue during and beyond these insecure Covid-19 times. Starting with telemedicine with Healee today could be one of the best decisions for every dental professional.
Contact us now for full details: https://www.healee.com/en/hospitals#request-demo
Follow Healee on Linkedin: https://linkedin.com/company/healeehq
Follow Healee on Twitter: https://twitter.com/HealeeHQ