New configurable technology aims to make chronic care more accessible and personalized
Tampa, FL – Healee, a leading white label digital health solution provider, is launching its new care flows builder at HLTH 2022 in Las Vegas. The framework allows digital health innovators to create tailored chronic care programs 10X faster by using predefined components and infrastructure. Chronic conditions such as heart disease, cancer, and diabetes are the leading causes of death and disability in the United States and prime candidates for developing care algorithms.
Healee's care flows builder is designed for healthcare organizations using Healee white label to create their own digital care pathways focusing on specific conditions, procedures, and therapeutic areas. As a result, their patients will be able to access dedicated custom screens and flows where they can start a guided journey, get expert advice on prevention, therapy, specialized content, next steps, and reminders.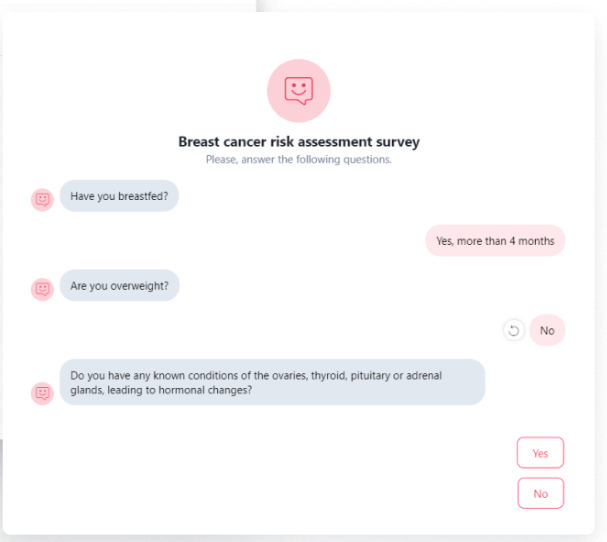 "The freedom to build custom digital care flows revolutionizes the way healthcare organizations prevent and treat chronic conditions using telehealth technology," says Healee CEO and Founder Hristo Kosev. "We've designed the new functionality as a response to the next wave of personalized telemedicine, in line with Healee's dedication to help increase telehealth adoption."
To validate the concept behind the care flows builder, Healee partnered with a renowned breast cancer expert. By leveraging Healee's ready components, a small team was able to rapidly build and launch a breast cancer awareness and prevention program for screening, follow-up and exam facilitation for healthy or diagnosed women. Come see a live demo at 3:15 PM on Monday, Nov. 14 at Healee's booth 3051-2 at the Startup Club or request a personalized demo online at https://www.healee.com/en/features/digital-care-pathways.