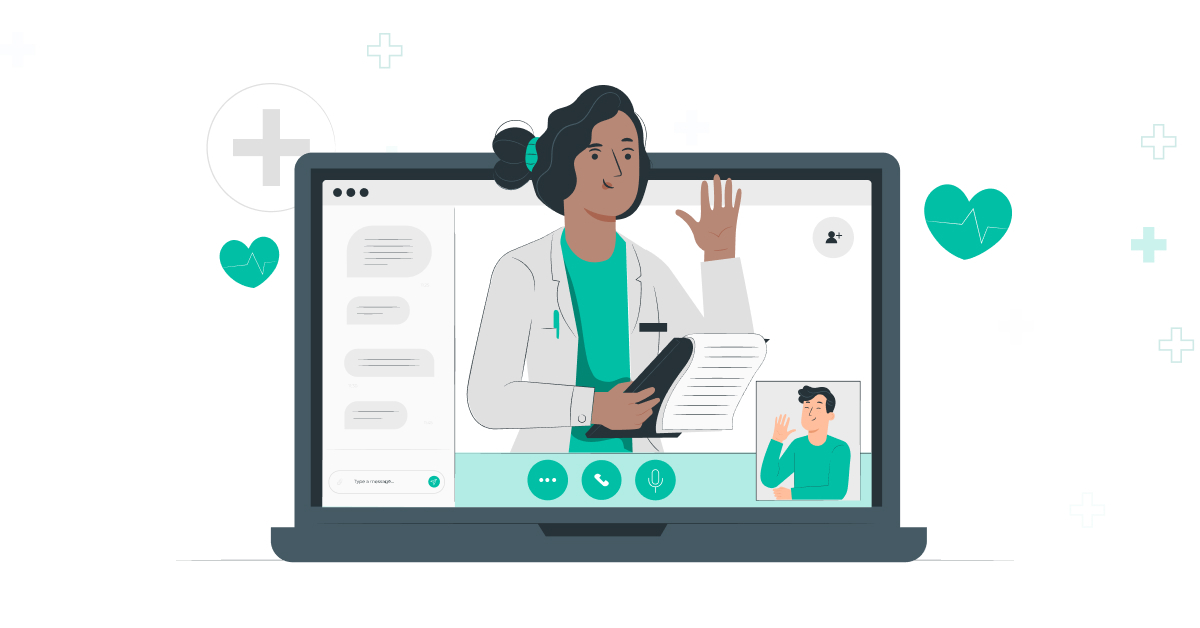 Patient engagement – or the patient's ability to take ownership of their own health journey – is becoming a crucial component of medical service in the context of increasingly digital healthcare. Empowering patients with the knowledge, skills, and ability to make decisions about their health and optimizing their journey can help reach three strategic healthcare goals all at once:
Better patient care
Improved organizational efficiency
Higher organizational revenue
What makes it difficult to achieve patient engagement?
While the importance of patient engagement in healthcare is undeniable, achieving patient engagement remains a monumental task. Patients often face a bureaucratic nightmare once they enter the healthcare system, as they fill out dozens of documents, jump from one site to another to find a doctor and book an appointment, and then struggle to get their lab results and receive proper virtual follow-up for their treatment. All of that leads to suboptimal patient outcomes and a lack of patient trust.
On the organizational side, there is a disconnected toolset, difficulty to collaborate among the care team, and an inability to achieve continuity of care. The complicated and inefficient processes lead to lack of team coordination, staffing shortages, and health providers burnout.
Why is patient engagement important and how can a digital health solution help improve it?
When it comes to the role of digital health in patient engagement, the numbers speak for themselves:
70% of patients say they would prefer a health provider that offers reminders for follow-up care through texts and emails, according to Accenture's 2019 Digital Health Consumer Survey.
Technology enablement in healthcare, including increased automation and self-service, offers a $250 billion to $350 billion savings opportunity, according to McKinsey.
57% of patients who missed an appointment said a text message or email reminder would've helped them attend it, according to MGMA.
Digital health has the potential to transform the very nature of healthcare, making it personalized yet more efficient, while at the same time improving patient compliance, driving patient loyalty and satisfaction, attracting new patients, and increasing the organization's revenue.
But how exactly should we engage with patients using digital health?
A disjointed "telehealth only" solution that simply replaces in-house visits with virtual appointments is not enough to improve the continuity of care. The solution has to be accompanied by capabilities that match each organization's specific processes, care pathways, and clinical protocols.
And ultimately, improving patient engagement is all about the patient journey, and providing high-quality care tailored to each patient's background and needs. For example, Perci Health does that by offering an online questionnaire for cancer support recommendations that allows them to understand each patient's specific situation and offer them tailored advice and a care plan unique to their needs.
We have identified five characteristics of a well-designed digital health solution that can play a decisive role in improving patient engagement and eliminating any gaps in patient care:
1. Integration Capabilities to Maximize Value
Patients nowadays have access to a plethora of different health tools. And while each of these has the potential to increase value for patients, the lack of integration can lead to disconnected data that is difficult to analyze. A well-thought-out digital health solution takes advantage of the different software or hardware devices available on the market, while also providing smooth integration for a user-friendly experience.
For example, an integration with an organizational software such as EHR, e-prescribing, or a drug and conditions database creates a more fluid, integrated experience for physicians by allowing them to conveniently access patient data, or an integration with a health informatics mobile app can allow patients to collect their health and fitness data within the digital platform.
2. A Multi-Channel Approach
A good digital solution is versatile and tailored to the needs of each specific patient. For example, it should allow for one-click audio and video calls for seniors in rural areas, but should also consider that younger patients may take better advantage of AI tools or in-call screen sharing, texting, and file exchange.
At the same time, a digital health solution has to be focused on optimization and increased productivity, allowing for time-saving tools such as mass message campaigns for vaccination and screening, message templates for common cases, and collaboration tools for different practitioners such as multi-party communication, seamless patient referrals and care transitions.
The individual automated approach toward patients, coupled with efficiency tools that reduce digital fatigue among staff and enhance the quality of care, can have an enormous effect on patient satisfaction.
3. Smooth Digital Patient Intake
A strong digital health platform also allows for a secure and HIPAA-compliant process for the collection of patient data, including lab results, medical pictures, medical history, and vitals tracking. Access to up-to-date, complete information about patients is key to providing personalized care that increases trust, improves the quality of medical services, and attracts new patients.
In addition, digital check-in capabilities for patient intake and triage, including custom patient intake forms, automated queue management, and AI assistance all contribute to a patient experience that is highly tailored to individual needs. It also allows healthcare organizations to balance the workload among clinicians and better manage incoming patients' requests.
4. Comprehensive Patient Scheduling
A smooth and well-coordinated patient scheduling process is among the key factors in improving patient engagement. The efficient appointment booking process and the patient's ability to access personalized patient-provider matching based on configurable variables and leave feedback and reviews can help streamline the processes and increase patient trust.
5. Organizational Insights and EHR Capabilities
In-depth organizational insights on revenue, number of consultations, and access to management reports across different providers and facilities are crucial to a health organization's learning curve. And better business intelligence means more and more satisfied patients.
A strong digital health solution offers EHR capabilities that offer an array of useful tools for better patient data management and insights, including patient charting, provider calendar, and patient list management.
The practice management capabilities of a digital health solution allow providers to gain a better understanding and a systemized view of their patient's needs, while at the same time reducing workload and manual processes.
In summary, a well-designed digital health solution increases the efficiency of the healthcare teams, improves the transparency of processes, and provides for a smooth and trouble-free user experience. Seamlessly integrating virtual care in the patient journey and in clinical processes will remain a cornerstone of patient engagement as digital health technology evolves, and healthcare organizations that take advantage of its capabilities will gain significant competitive advantage. 
To learn how Healee can help you launch a custom telemedicine platform in just a few weeks, request a personalized demo now.