In one of our previous posts, we told you about the strong rise of Telehealth, what is behind its ever growing adoption over the last couple of years, and why more and more doctors are joining.
Among things like better health outcomes, increased patient loyalty, and additional revenuе, a very important benefit is that doctors can use telehealth to bring patient marketing to a new level.
Telehealth = enhanced patient marketing
When employed properly and with the active help and guidance of the platform provider, telehealth can be a powerful patient marketing tool.
Telehealth boosts the visibility and marketing reach of doctors and hospitals, helping them get to new patients and provide better care for existing ones.
Reach new patients
In this day and age, patient journeys almost exclusively start online. According to Think with Google, 77% of patients use search engines to look for and get in touch with the right doctor.
77%

of patients use search engines to look for and get in touch with the right doctor.
A lot of these patients end up booking an appointment for a live visit, but more and more are actually looking for an online consultation.
By adopting a telehealth platform, you get access to a number of benefits that help you attract these patients and offer them the convenience of seeing you online.
Dedicated, unique webpage
Once patients find your profile online, it is crucial to make it super easy for them to request an online consultation.
One way to achieve that is to have a dedicated page, custom-built for you, that provides information about your expertise, and explains to all new patients the steps to connect with you and ask for a consultation.
Moreover, having such a public webpage improves your overall online visibility.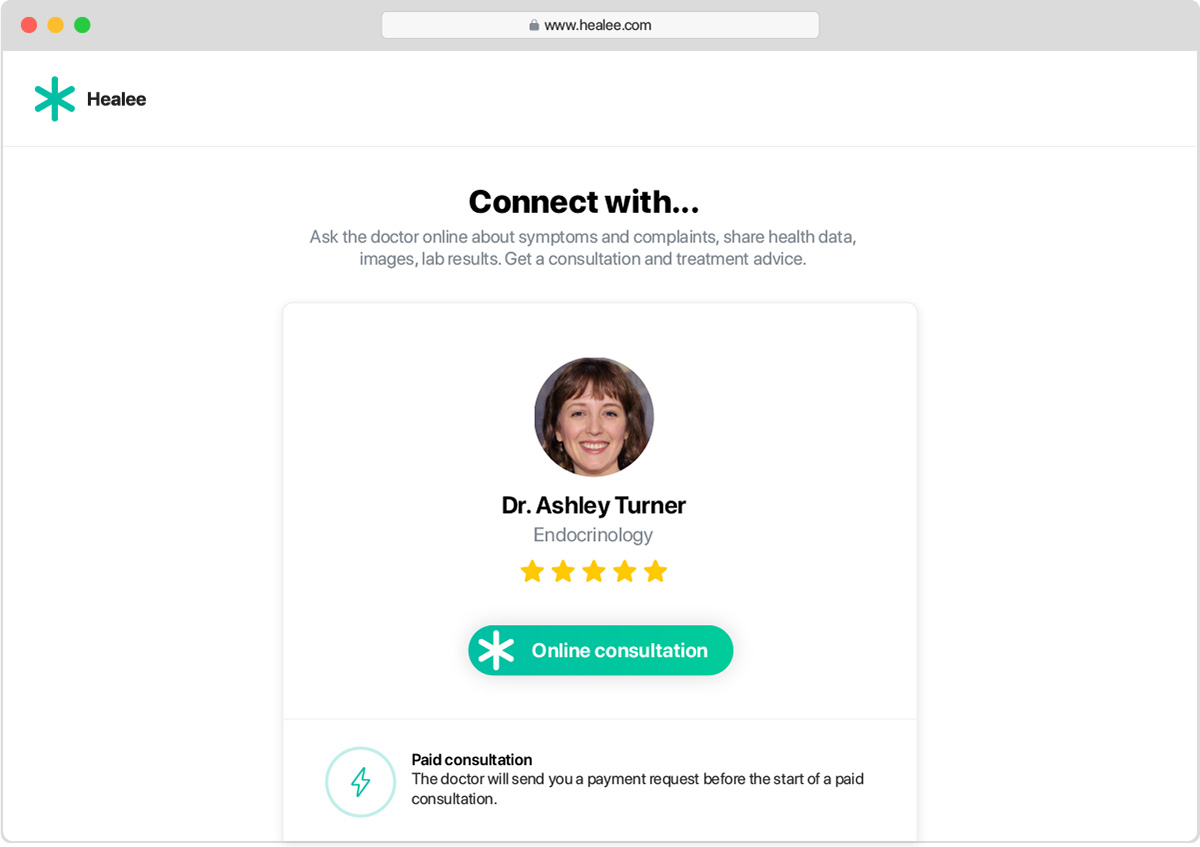 Link from your own website, social media
A lot of doctors and hospitals have their own, well developed websites that attract a good amount of traffic. With telehealth at your disposal, you can make the most of that traffic.
More people will engage, and more meaningfully too, knowing that they can directly get an online consultation from your own website.
Some telehealth platforms will help you put a link on your webpage and social media, to inform patients how to request an online consultation.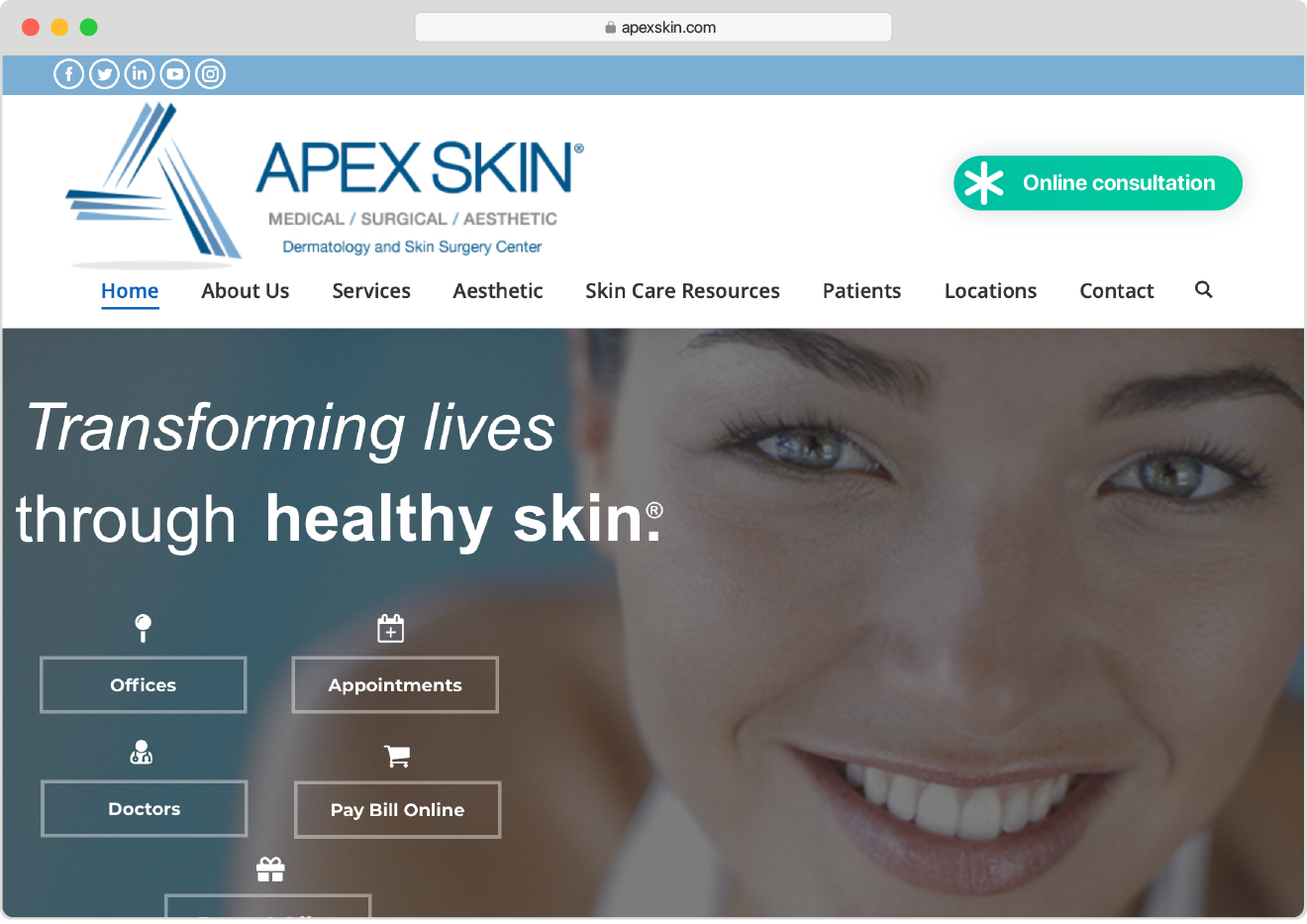 Enhanced SEO coming soon
With so many people looking to find their preferred doctor online, having a search engine optimization (SEO) strategy is an important digital marketing effort to attract new patients.
Naturally, there is plenty of DIY advice out there, on how you can tackle SEO on your own, but having someone help you is much more efficient. After all, you are a doctor and your time is best spent helping patients.
Starting SEO comes as a natural step of adopting and using telehealth. Some telehealth providers will offer custom-tailored SEO advice and service, to help you boost your online visibility and attract new patients.

Telehealth platform listing
Of course, part of adopting a telehealth platform is getting your profile listed on the platform. This allows patients who are already using the platform to find you, browse your profile and request a consultation from you.
Coupled with an enhanced online presence in general, having your profile appear on a telehealth platform further expands your visibility, and hence the number of new patients who will potentially connect with you.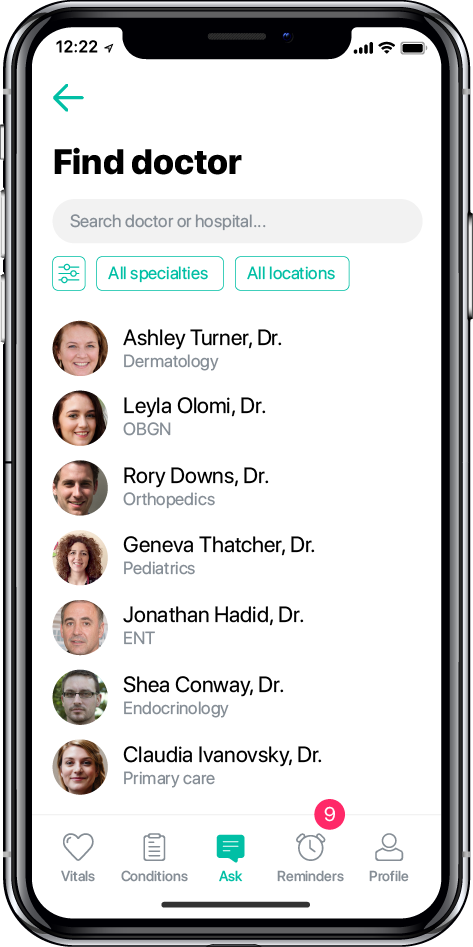 20k

patients already using Healee
Better marketing to existing patients
Besides attracting new patients, telehealth can help you achieve more when it comes to marketing to your existing patients.
By merely adopting telehealth, you are already ahead of the game in commanding the loyalty of your patient population. Retention will be much higher if you offer patients a viable, easy-to-use option to get timely medical care.
In addition, there are a few other benefits that telehealth has to offer in that direction.
Printed marketing materials
Telehealth is undoubtedly here to stay, but it cannot, and should not, fully eliminate the live component of the patient-doctor relationship.
Yes, there will be many cases where seeing a patient solely online is completely viable, but most of your patients will first come to your office for a physical examination. Then, as a potential next step, the follow up can be handled via an online consultation.
In cases like this, you need to have an easy and efficient way of letting patients know that you are practicing telehealth. A very good approach is having some simple, printed instructions, and handing them out to the patient, at the end of the examination, on how to connect with you and request an online consultation.
Mailing campaigns to patients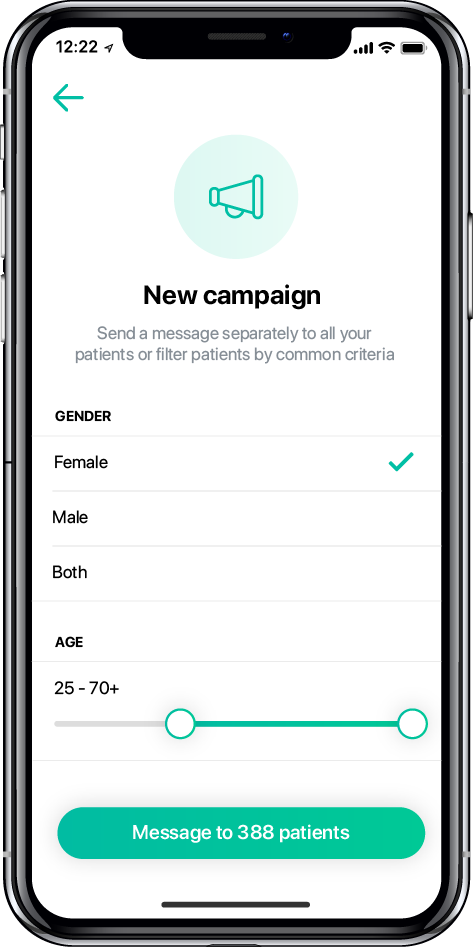 A very important aspect of patient marketing and better patient-doctor relations is the ability to easily send custom mass messages to your patient population.
This way you can always stay in touch with all your patients at once, communicating important information, such as vaccines or preventive health campaigns, free examinations and promotions, changes in scheduling or contact info.
But first, let patients know you're doing telehealth
Once you have adopted telehealth, the first thing you need to do, is properly announce your new service and keep patients informed.
This is vital if you want to have a proper start and reap the marketing benefits telehealth has to offer.
Healee can help you promote and educate patients, so that you get the most of your new telehealth service. Want to learn more? Feel free to drop us a line!