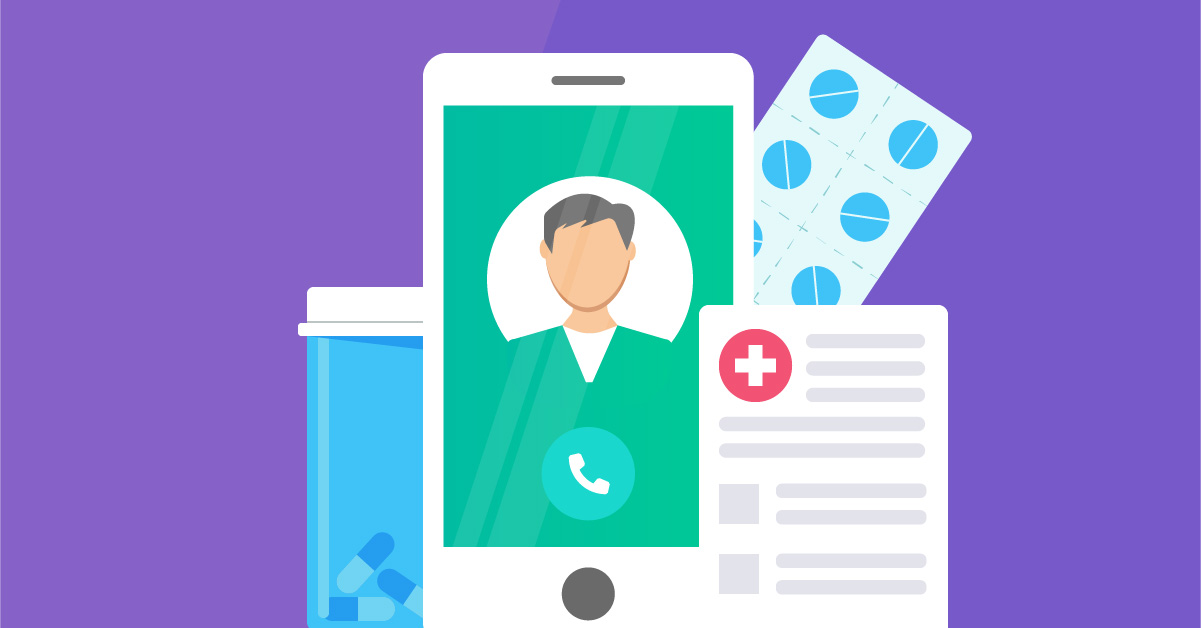 "Telemedicine is the future of healthcare…", "Telemedicine is on the rise… ", "More and more doctors adopting telemedicine" … If you are a doctor and you spend at least some time online (as you certainly do), you've likely seen these articles heralding the rise of telemedicine.
According to some analysts the coronavirus outbreak will "forever change the way consumers seek and receive health care… This moment will have a lasting effect on the adoption of virtual care and accelerate the shift from in-person care to virtual first engagement for multiple conditions".
This is also our mission at Healee. We provide you with the opportunity to take advantage of the telehealth revolution with our easy-to-use, patient-friendly and reliable app, from the comfort of your home or office.
Healee is one of the fastest growing & technologically advanced global telemedicine platforms that will help you expand your career digitally by finding new patients and remaining in touch with your current ones.
Let's look at these 7 reasons why most of the doctors in the UK are heading to telemedicine in 2020:
1. Telemedicine – helping patients, supporting doctors
In 2019, the NHS estimated that telemedicine could save 500,000 lives a year and replace some 30 million in-person doctor visits per annum.
Telemedicine is allowing doctors to step up their work online, delivering comprehensive care anytime, anywhere. With Healee MD you have full control of your work, via secure communication channels, easy scheduling, appointment booking and management, and flexible payment and subscription options for your patients.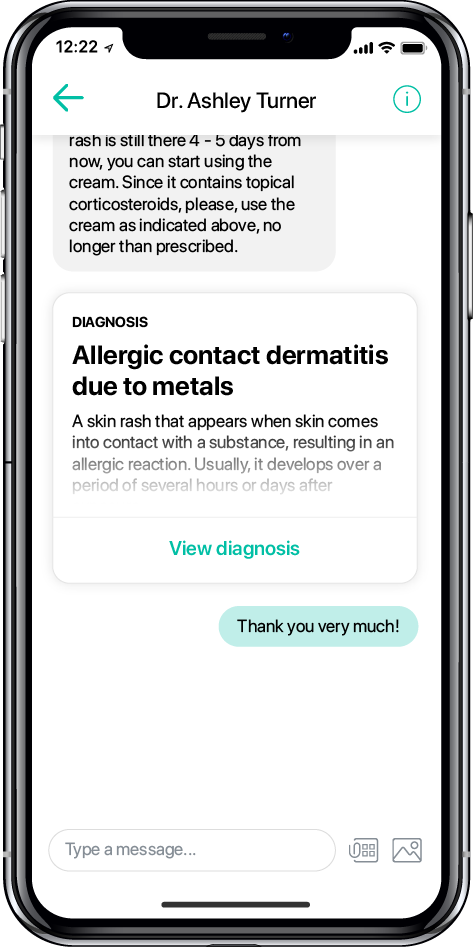 In times like these, telemedicine is essential, to patients and doctors alike. It is the most appropriate, and often only option for people to talk to a doctor, without exposing themselves and others to the risk of infection, and without putting further strain on the heavily overloaded hospitals.
2. Telehealth means less exposure also for doctors
Patients in waiting rooms are not the only ones exposed. Multiple reports have indicated that hospital staff have contracted the infection after coming into contact with patients. With telemedicine, many doctors, depending on their speciality of course, can provide care to patients without being at the hospital.
Here is what one of the Healee doctors shared about the experience with our app:
I have been using Healee MD for a year now and during the last few months, it proved to be the most convenient way for me to be able to continue practicing and treating my patients, without exposing them and myself to the risk of infection, and without putting further strain on the heavily overloaded hospitals.
3. Telemedicine means happier patients and higher revenue for doctors
Practicing telemedicine with Healee MD means new patients, happier patients, no technology issues and higher revenue for doctors. Allowing them to step up their work online, delivering comprehensive care anytime, anywhere.
Our practice shows that users love our patient-friendly app Healee and use it more frequently to contact their doctors for an online appointment, than they would come to visit them in the clinic.
"I signed up for Healee MD, had my first consultation the next day and with that revenue I was already able to prepay my 6-months subscription for the app",
says one of the thousands of practitioners, using the telemedicine service.
Just sign up, fill in your profile and get it verified. You will receive access to quick automated instructions, video tutorials, educational and promotional materials and personal online assistance to kick-off your telehealth success.
4. Telemedicine helps doctors get advantage of all the technological tools
Live HD video and audio calls with patients
With Healee MD, many doctors have found the next best alternative to in-person visits. Telehealth solutions help doctors deliver better and more comprehensive care and achieve higher patient satisfaction and retention.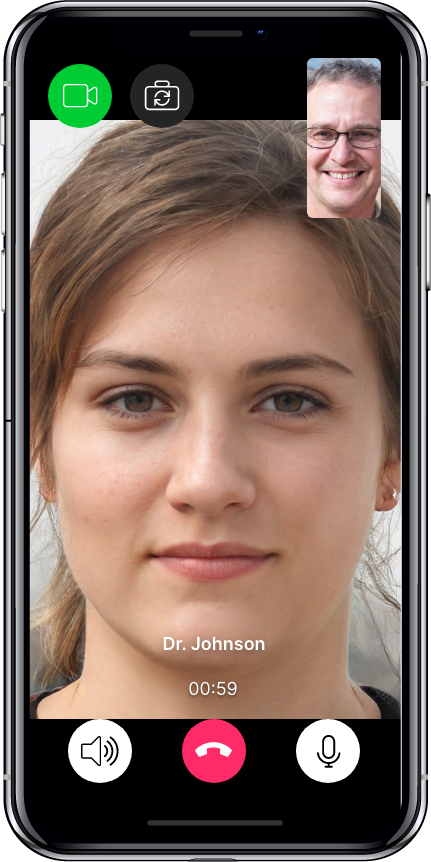 Healee enables effective online consultations via secure, live HD video and audio calls with patients or their caregivers. All video calls are encrypted and secure, allowing patients to share their personal information more readily and comfortably. This technical aspect, among others, gives patients the full experience of an in-person medical consultation.
Comprehensive billing options
Healee offers multiple patient billing options: out-of-pocket payments, insurance payments & co-pay models, concierge, or subscription plans.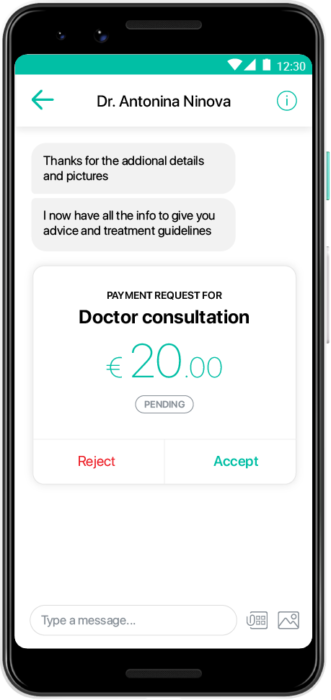 Patients can subscribe for doctors – in the subscription plan, doctors can create their own parameters like price, duration, number of consultations, and the option to get paid before or after the consultation.
Signing up for Healee MD is free for doctors and using all the solutions within the Healee Premium & Gold subscriptions costs approximately 1 pound per day. The app is always free to install by patients. Every doctor can set their individual consultation price.
Tools for data exchange
Contrary to traditional communication channels, telehealth platforms equip doctors with advanced tools for data exchange. With Healee, patients can send all kinds of information, including lab results, medication regimens, static and dynamic medical images like MRI and CT scans.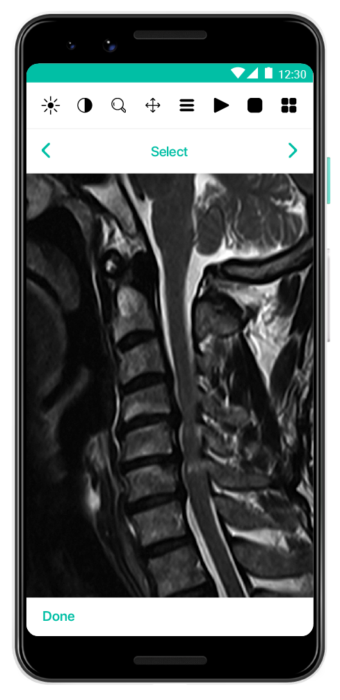 Post-consultation patient monitoring
Telemedicine platforms offer rich patient monitoring capabilities like allowing clinicians to track patients data (vital signs, symptoms, medical data) by subscribing to their health profiles, and formulate the best possible treatment plan for them.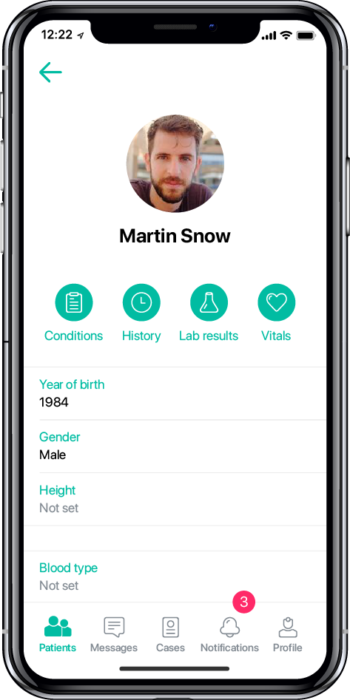 5. Telemedicine is secure
Very few of the traditional communications channels are HIPPA compliant, and security is not guaranteed at all times. Some of them are not designed for telemedicine use and could potentially expose patient health information.
With Healee, doctors can communicate with patients via high-quality live video calls; private & secure chat supporting text, video, images and audio messages; or an advanced medical-grade speech to text recognition tool.
6. Preserving physical health
In the early days of the COVID-19 outbreak, a study released in the medical journal JAMA indicated that 41% of the first 138 patients diagnosed at a hospital in Wuhan, China, were presumably infected in that same hospital. The same happened at the Codogno hospital in Italy in late February, when a patient, presumably the country's "COVID-19 patient one", infected other patients and eight hospital workers.
Combating the pandemic includes keeping people out of hospitals as much as possible, as they quickly become places where the risk of getting infected is considerably higher than average.
With Healee, people can get the much-needed medical advice via an online consultation anytime and anywhere, without getting exposed.
7. Signing up is easy, Healee provides free access to video tutorials and personal assistance
Once you sign up (easily via email, Google profile, Facebook profile or an Apple profile), you receive quick automated onboarding instructions on how to benefit from all Healee MD tools, get access to video tutorials on all features of the platform, educational and promotional materials and personal assistance with any question.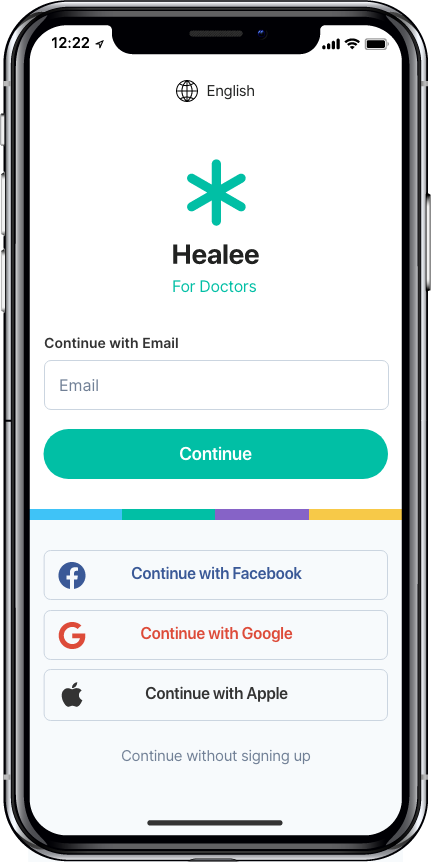 Just sign up on Healee MD today and take advantage of the telehealth revolution with our easy-to-use, patient-friendly and reliable app from the comfort of your home or office. Boost your digital career, find new patients and continue communicating with your current ones.
Telehealth made easy and secure.
Anytime, anywhere with Healee