Healee is excited to announce the release of the new version of Healee MD! Check out all the details about the new features below.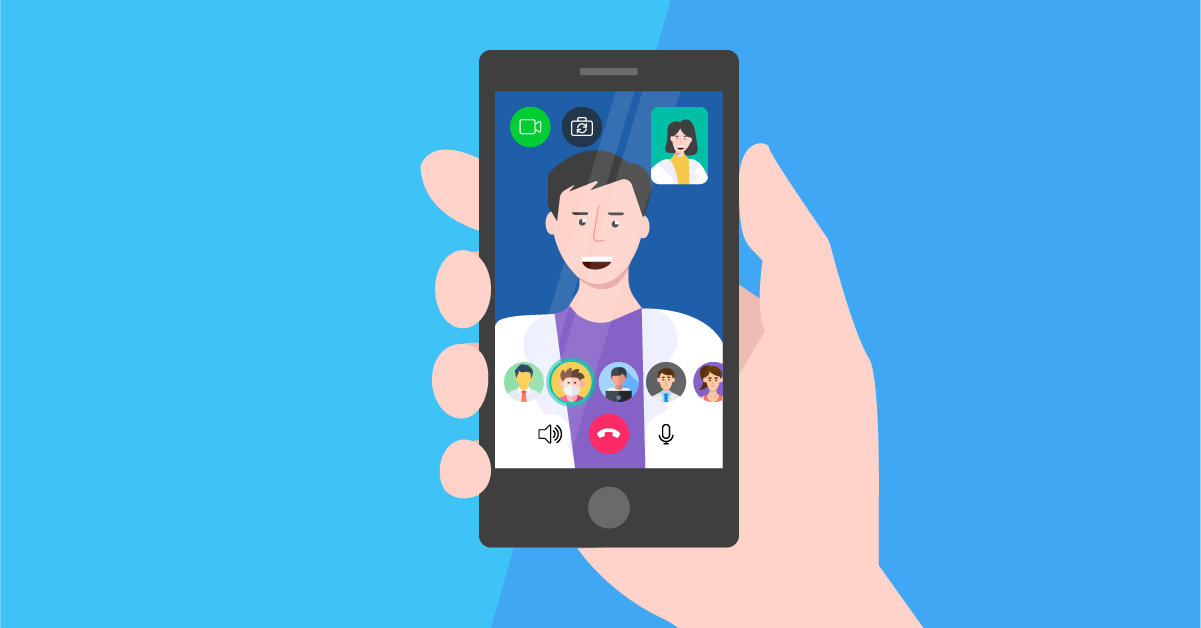 Improved chat rooms
Talking to a patient and other doctors simultaneously, or to other doctors in one chat room, has been a popular request among some doctors, and we are now happy to offer this functionality. Here is what the new version includes in regards to doctor-doctor and doctor-patient communication:
A multi-patient conversation room where a doctor can chat with a patient and the patient's caregiver, at the same time
A doctor can also connect with other doctors via chat or video
A doctor can connect with one or more doctors, a patient and/or their caregiver in a single chat conversation room (soon via video call too)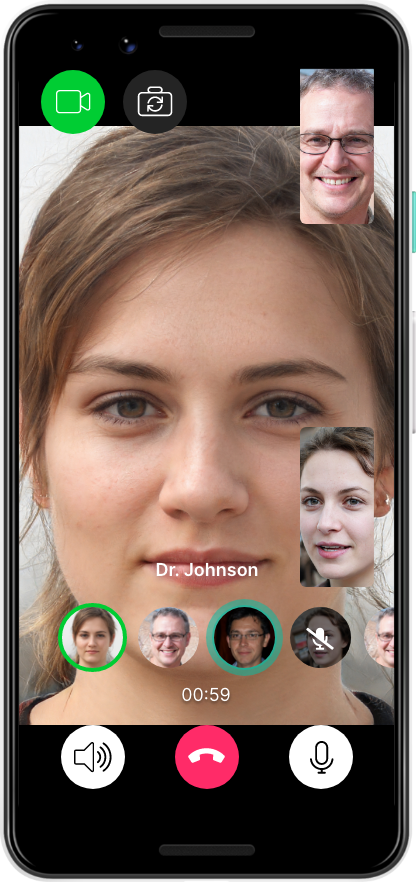 We, at Healee, are advocates of improving doctor-doctor relationships to promote continuity of care. We know that doctors have too many activities going on in their professional lives, and having an open communication channel with other doctors will lead to a better doctor-patient relationship, increase patient satisfaction, and improve outcomes.
This is why the latest Healee MD version gives easy access for efficient communication where doctors break down the communication barriers and cooperate for the more complicated cases.
Benefits
When doctors need to refer a patient to another specialist, they can now start a mutual conversation where specialists exchange patient info, knowledge and expertise, and help the patient on the spot. Moreover, doctors don't need to have separate chats or conversations with patients, their caregivers, and other doctors anymore. Now, doctors can get into other content areas, exchange knowledge, and discuss treatment options with the patient's caregiver in a single chat with just a few clicks.
We believe that this mutual collaboration can avoid miscommunication between doctors and their treatment plans and put patient safety as a priority.
How to make use of this functionality
Doctors don't need to use different communication channels to connect to their colleagues via Viber, Messenger, etc. and catch them in their personal time or on the go. Instead they can now use Healee MD to connect to other specialists and use all the functionalities the telemedicine platform offers (chat or video call, exchange of static and dynamic pictures, etc).
To start a mutual conversation with another doctor and a patient and his/her caregiver, the doctor has to type the colleague's name in the search box, do the same for the caregiver, and send a message within the newly-created chat thread.
Have your personal coordinator join the conversation with the patient
A doctor's personal coordinator can be the one to take care of administrative details or to gather all the details about the patient's case prior to the consultation. The doctor's coordinator can collect and sort all that health data before the doctor takes on the case, and go through some questions and tasks prior to the consultation. The coordinator can be the liaison between patients, their caregivers, and doctors.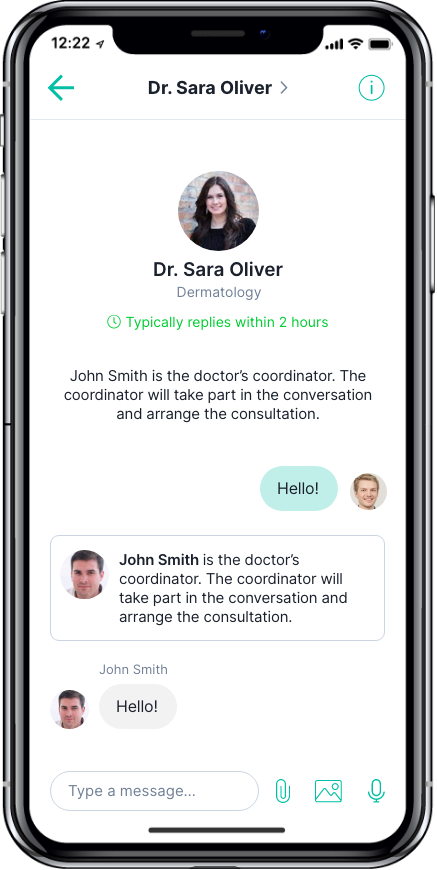 How to make use of this functionality
If a doctor wants to include their personal cooperator to their profile to take on the patient prior to the consultation and have further questions about how this works, they can contact Healee's support team at support@healee.com
Benefit
As an addition to Healee MD's series of features that address the communication with the patient prior to the online consultation (personal medical forms and personal AI assistant), Healee MD now also gives doctors the opportunity to have a personal coordinator. While the AI assistant and the medical forms primarily help doctors gather patient health data prior to the consultation, the personal coordinator helps with the administrative work and adds on a more personal touch to the virtual consultation.
The coordinator needs to make a profile by first downloading the app and then signing up. Healee's team verifies it within a day. Then he or she can start coordinating the doctor's virtual consultations from the same day.
Healee's team has worked hard to be able to provide additional features to all dedicated doctors out there. The latest Healee MD version brings additional features so that doctors provide convenient healthcare delivery to every patient.
Get the new version on Google Play or App Store now.