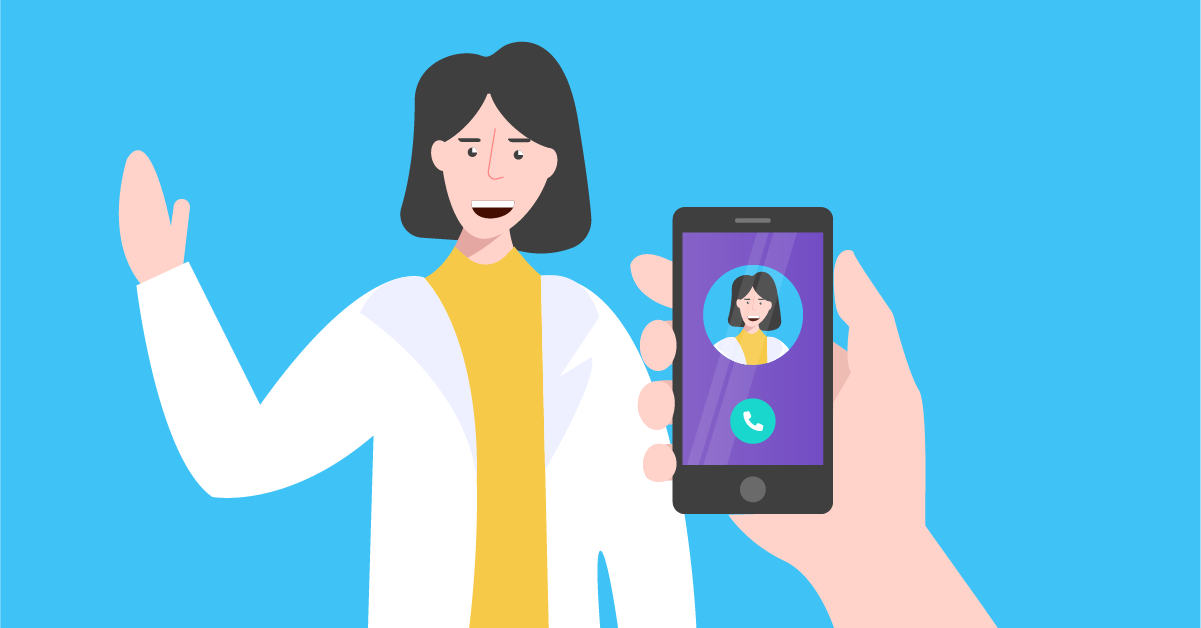 Patients' first impressions after their first telehealth consultation can determine how loyal they will be to your practice. Can you guess when new patients get their first impression of you?
A) When they read reviews online about your medical practice
B) When they first see or hear you on a video/audio call via telehealth
C) When you ask questions about their health
D) When you provide diagnosis аnd a treatment plan
The answer is: all four are correct. Statistics show that 60% of patients research doctors online before scheduling an online consultation, which shows how important having a good online reputation is for them. Forming a good or bad reputation happens before and during the online consultation. Making a good first impression is essential to establishing a positive rapport with your patient. A survey shows that the opinion patients form from the first contact with a doctor is an aggregation of many variables – doctor's punctuality, attitude, communication and listening skills, inclusiveness during the consultation, providing sufficient time for the consultation, etc.
Read along to learn 7 ways to improve patient satisfaction and encourage patients to come back to using your telehealth practice.
Punctuality
We have all been patients at one point and we all value promptness. Patients might become restless or even anxious if doctors do not answer their online messages right away.
There are many stumbling stones on a daily basis that hinder doctors from being always on time to respond to patients, like busy schedules, lots of administrative duties, on-call hospital duties, etc. Yet, if you want to present yourself in a good light, you either respond to patients as soon as possible or inform them that you are occupied at the moment and you will respond in a timely manner. In our last blog post, Dr. Ivan Lazarov, the best-reviewed doctor on Healee for the last month, advised other specialists to do their best to reply to patients as quickly as they can. Dr. Lazarov claimed that he is used to looking at his phone for new notifications from Healee regularly, in order to show patients that he prioritizes them.
Friendly etiquette
Another variable that patients are measuring is the tone, empathy, and compassion doctors show during an online consultation. Patients are looking for friendly, yet professional doctors who take the situation personally and do their best to take away their concerns. 39% of patients said they rely on a clinician's friendly or caring attitude during one telehealth consultation. Showing a friendly attitude can be difficult when you are having a hard busy schedule and are running around responsibilities, still greeting patients and treating them as MVPs (the "Most Valuable Patients") will put you one step ahead of achieving high patient satisfaction.
Convenient schedule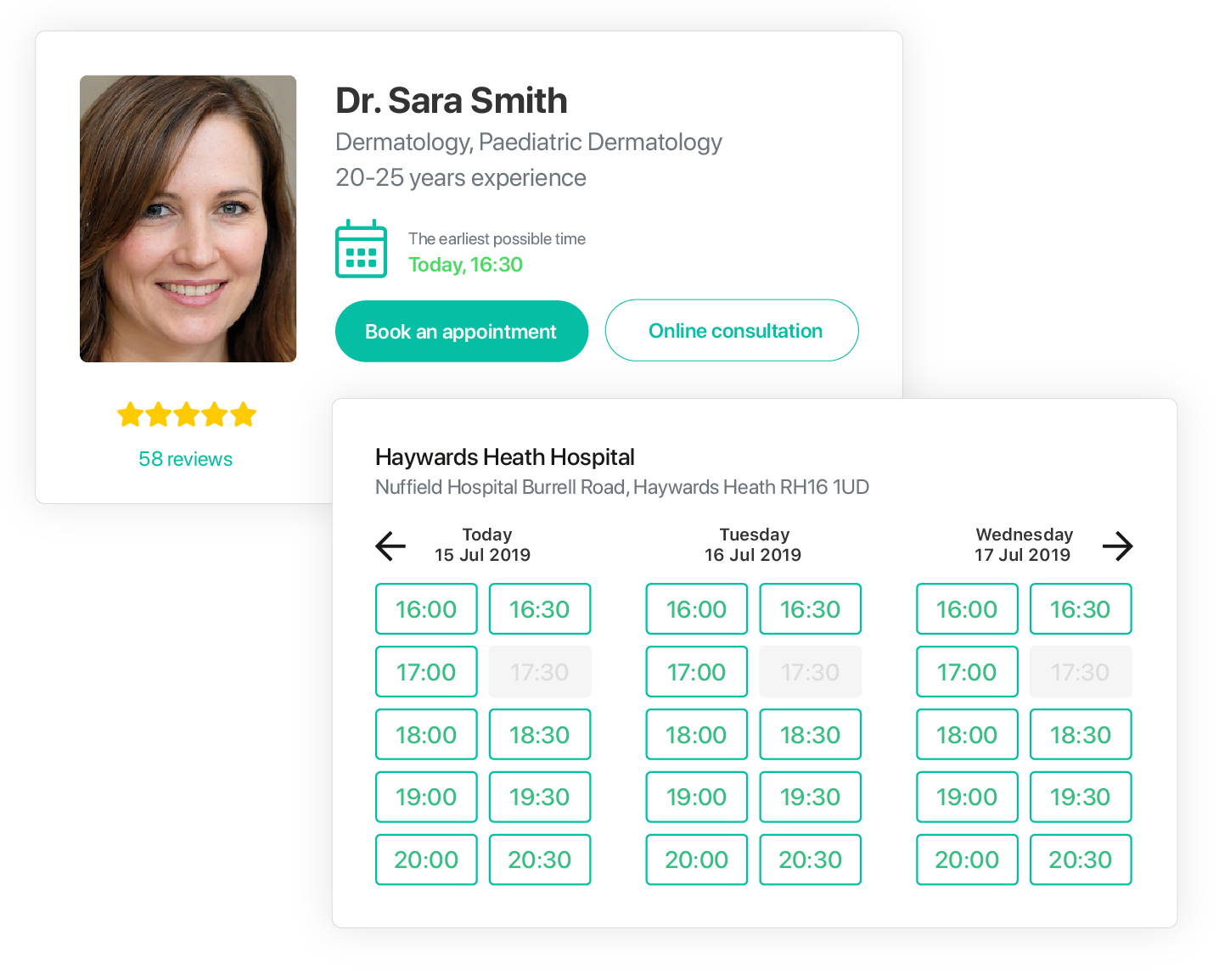 One more variable that contributes to high patient satisfaction is the appointment scheduling system. Healee offers an online booking service where doctors can publish and maintain their schedule, so that patients can book appointments, for both live and online consultations. This service is used by more than 330 000 patients. Online booking services are convenient and efficient for patients and doctors alike, as they save time for both sides.
Inclusiveness
In addition to the friendly tone, patients highly appreciate a doctor's inclusiveness in the conversation. When patients feel listened to and informed, they are more likely to follow the medication and treatment plan prescribed by doctors. They are also more likely to feel satisfied with the consultation and come back again for a follow-up appointment or offer a recommendation. Research indicates that patient satisfaction may be enhanced when doctors engage in communication and spend time explaining things to patients. The best way to make sure you are not rushing into ending the consultation is to follow the consultation structure – the start of the conversation; the history of the patient's health data; diagnosis, prescription, recommendations, end of consultation, etc.
Active listening and good verbal communication skills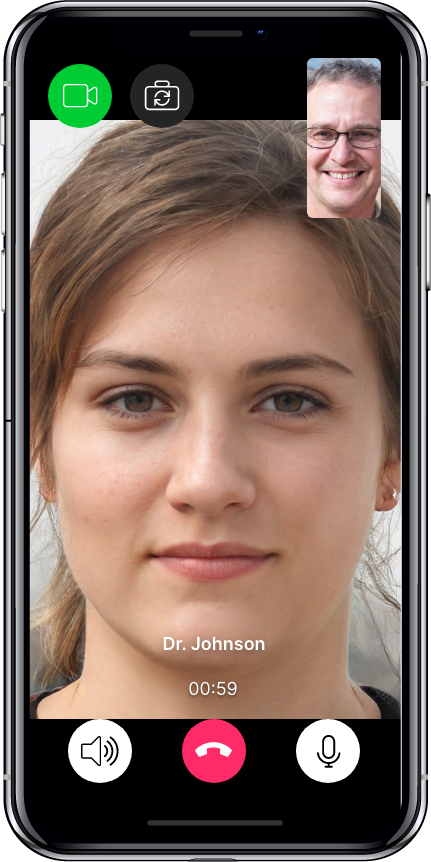 Cultivate good communication and listening skills, by making eye contact and focusing on what the patient shares. Listening to patients' needs and concerns is fostering and strengthening the doctor-patient relationship. Patients want to see that you hear, understand, and evaluate any detail they provide.
Dr William Osler, often called the father of modern medicine, famously advised his students: "Just listen to your patient; he is telling you the diagnosis". And we cannot agree more, listening, and devoting your attention to what patients share is beneficial for both you and the patient.
Affordable consultation prices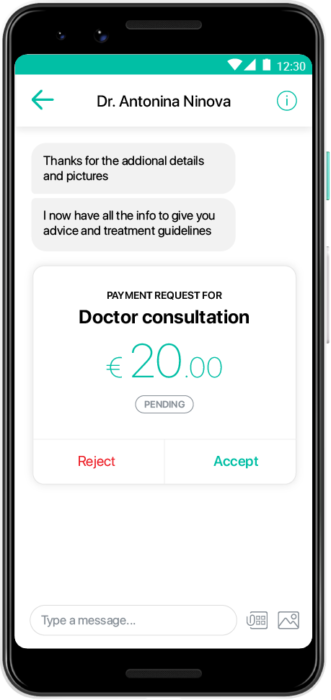 Patients use telehealth in order to avoid travel, parking hassle, childcare costs, and save time. Saving patients the time of sitting in the waiting room and commuting to your office is a huge benefit for them. The more reasonable the consultation price, the more people will be able to afford to pay for the consultation, and will come back to using your telehealth practice.
Sufficient time for the consultation
Create bridges of communication and trust by providing enough time for the patient to explain in detail their condition, symptoms, or concerns. Insufficient time can cause frustration and dissatisfaction among patients. If they are unable to verbalize their condition, symptoms, and overall concerns, they are most likely to assign a poor review once the consultation ends. Moreover, a doctor who is rushing through the appointment can be perceived as less considerate than one who takes time to listen to the patient's needs and concerns.
Conclusion
We hope that these tips will answer your questions about what helps you achieve high patient satisfaction and bring patients back to you for future telehealth consultations.