New funding round led by Nina Capital enables Healee to empower unique digital health models and accelerate telehealth adoption
Healee, providing highly configurable digital health technology, announced today that it has raised $2M in a seed round led by Nina Capital, with the participation of Calm/Storm Ventures, KAYA VC and existing investor Eleven Ventures, to fund its U.S. expansion and technology development.
Supporting unique use cases in digital health
Healee's technology enables healthcare organizations to quickly launch ready infrastructure for telehealth, digital check-in and scheduling, configured to custom workflows and branding. Healee gained market momentum in the U.S. with well over a dozen customers in under a year.
Current applications span from traditional healthcare, to insurance and pharma, to niche services in wellness, behavioral health, chronic and palliative care, COVID consultations, and many more.
Eliminating barriers to telehealth adoption
According to a 2022 report by HIMSS on the state of healthcare, close to 80% of all health systems in the U.S. are still in their planning stages for digital transformation. The barriers include poor tool fit to organizational workflows and lack of proper customization.
Healee devised a new "deep white label" solution category to eliminate those barriers. A Healee-based platform replaces a multitude of existing tools to alleviate digital fatigue and fit clinical processes closely.
"Healee offers you an advanced, yet easy way to get started with digital health while building your brand and adapting your tool for better user engagement," said Hristo Kosev, CEO and founder of Healee.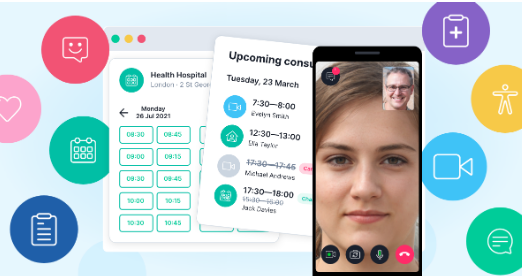 "Healee is prepared for the next disruption wave in virtual care, now driven by the growing need for hybrid or virtual-first care models. Healee has taken an enabling technology platform approach to becoming a leader in this wave, with the ability to support any distinct virtual care use case", said Marc Subirats, general partner at Nina Capital.
To learn more about Healee's deep white label approach, read the white paper "7 Surprising Benefits that Deep White Label Brings to Digital Health".